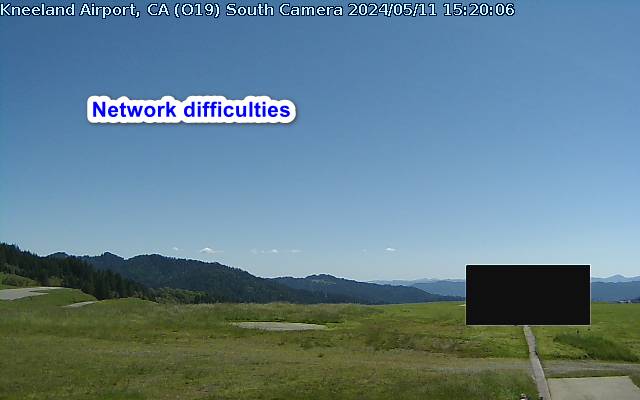 This image refreshes every minute during the daylight hours and every ten minutes during the dark. Clicking on the image toggles a Clear Day Reference image. Archive videos are here.
Way over on the left you can see the south end of the runway, and Mountain View Road runs right alongside it. That big black square? That provides privacy to the people that work here.
The deer show up regularly and they're quite happy here. One doe has a set of twins. Located on a mountain ridge at over 2,700 feet (820 m) above sea level, the Kneeland airfield is used by general aviation aircraft, which sometimes seek an alternate airport when nearby low-lying airports are under fog. It can be warm (or cold), the airfield is about 15 miles inland from the Pacific Ocean. Weather data is below, and a forecast can be found here.