Fielder Mountain cam, Grants Pass, Oregon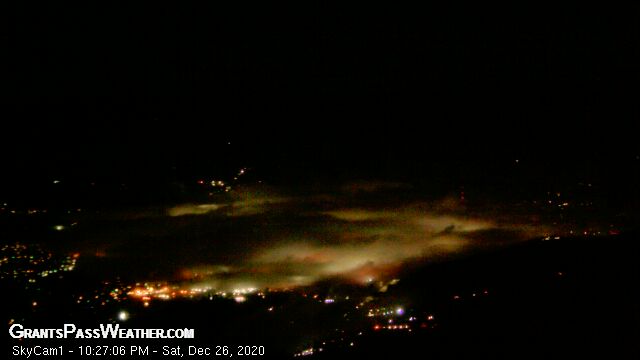 The Grants Pass Municipal Airport is located about five miles northwest of Grants Pass. It is not visible in this image but would be in that valley just beyond the right side of this view. This camera is located about 3,800 feet above sea level on Fielder Mountain east of Grants Pass, looking toward the west-southwest. It is operated by grantspassweather.com and updates its view every minute. This view is also available in a streaming format here.
Last 24 Hours
Thumbnail and archive videos courtesy of wunderground.com.
Contact person for this web site: sunnyfortuna@gmail.commore cams