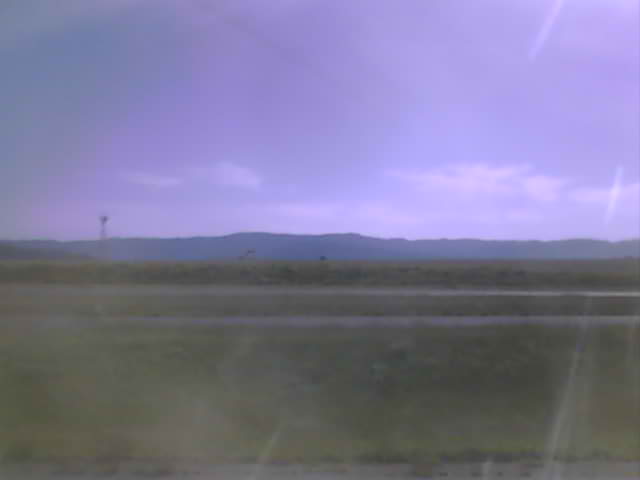 Clicking on the image toggles a Clear Day Reference image.
Image refreshes several times per minute. Last 24 hours video
Across the runway and to the south are the windsock, the AWOS and the beacon. A couple hundred feet below the edge of this bluff is the Van Duzen Valley, where we find the Van Duzen River and Highway 36. That highway is an important artery linking this section of the coast with the Central Valley. Further south, behind those hills on the other side of the valley are Metropolitan and Rio Dell. That bluff has huge deposits of fossils. Shells, whale bones and other marine life that collected in the sediment at the bottom of the Pacific were thrust high into the air during earth shifts.
A hundred years ago, Highway 36 was the only overland way to get from this end of the county to Santa Rosa and San Francisco. The stage made the journey regularly but it was a jostling, tiring trip that stretched over several days. Travel was along the ridgetops, and settlers would drive their wagons up from the valleys to meet the stage to exchange passengers or goods.
Most recent wind rose
Forecast for Rohnerville Airport.